Member Get A Member
Community Matters More Now Than Ever. Let's Grow Our Professional Community.

Members, Spread the Word Today
Let's get others to join our community of more than 1400 social work professionals committed to the highest standards of practice and ethics.
Do You Want to Help the IASW Build a Thriving Professional Community?
Help other social work professionals achieve a more rewarding career journey. All you have to do is encourage one of your colleagues to join the IASW.
Membership of the IASW is a statement of your true social work professionalism. We provide support, advocacy and representation in the practice of the social work profession. We are the voice of social work in Ireland.
Some of Our Member Benefits
CPD Resources and Support with CPD Portfolio

Free Member Only CPD Events

CORU Fitness to Practice Legal Expenses Cover

Exclusive Access to Job Opportunities and Information

Participation in Special Interest Groups and Committees

Free Subscription to 'The Irish Social Worker' Journal and Online Back Issues

Regular updates and information.

Reduced rates at conferences, events and other IASW activities.
What's in It for Me?
Every time you recruit a new member you strengthen the IASW.

A vital and growing association means greater recognition of the profession and improved education and networking opportunities for all members.

You're helping other achieve a more rewarding career journey

Enter our free draw and be into win!
What Can I Do?

Reach out to colleagues who could benefit from IASW membership. Encourage them to join IASW today. Members from across the profession are all welcome - fully qualified, retired, new to the role or studying for their qualification.
The first 30 members to sign up through this initative will recieve a FREE book 'Counselling Skills For Social Workers' by Hilda Loughran to the value of €38euros.

1 of 3 €200euros One4all vouchers or a one-year free subscription to the IASW (you decide)

You have until February 28th to recruit as many members as you can. Each member you recruit represents one entry into the draw. The draw will take place on March 1st. Prize winners will be contacted no later than March 8th 2021.

T&C's apply, click on this Terms & Conditions_UDDec2020 for the full terms & conditions
We're Here to Help
Recruiting Tips
Use personal contact or personal messages .

Share on social media.

Share the benefits of IASW and how it has helped you professionally.

Follow up and remind them to include your name on the form when they join.
What Our Members Are Saying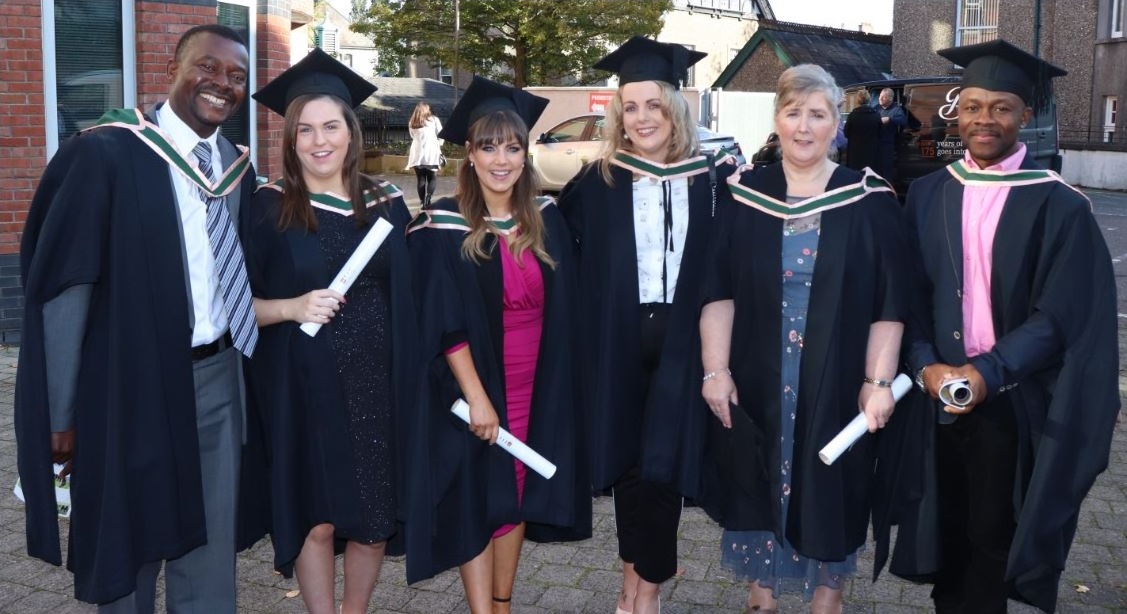 "As a social work manager, I am keen to provide education and training opportunities for staff. The IASW has been a great resource for me in that area. I have also benefitted professionally from membership of an associated group within the IASW, the collective advocacy of these groups, supported by the IASW, has given social workers a voice at national level."
~ Amanda Casey
"When I started my job as a mental health social worker in 1999, my supervisor handed me an application form to join the IASW. She explained how important it was to be a member of the Association in terms of my own professional development and to support the development of our profession. I have learned so much from being part of the activities of my mental health special interest group and I have made many good friends too."
~ Frank Browne
"I feel it is only by building a strong social work community, through IASW membership, that we can become a more powerful, unified, 'listened to' voice for both ourselves as a social work profession, and ultimately for the people with whom we work."
~ Patrice Reilly